ARTWEI - Action for the Reinforcement of the Transitional Water's Environmental Integrity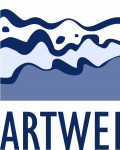 The EU-project ARTWEI focusses on the lagoons of the southern Baltic Sea, Curonian Lagoon, Vistula Lagoon, Odra Lagoon and the Oresund Sound. These so-called transitional waters, which link adjacent river basins and marine areas, are important for the ecological health of the Baltic Sea.
The ARTWEI project will develop local and regional methods for sustainable management of transitional waters from two perspectives:
cross‐border cooperation
environmental integrity of river basins –transitional waters – open sea.
ARTWEI is coodinated by the Coastal Research and Planning Institute, Klaipeda University (CORPI KU, Lithuania), further partners are EUCC-Germany, EUCC-Baltic States Office, the World Maritime University (Sweden), the University of Szczecin (Poland) and the Sea Fisheries Institute (Poland). The project is running from march 2010 to february 2013, has a budget of EUR 1,4 million and is supported by the South Baltic Programme of the European Union.
project homepage: http://www.balticlagoons.net/artwei/
Copyright © 2004-2007
IKZM-Oder
, Webmaster
Steffen Bock
Last textual update of this page: 13.07.2010, 14:10 Uhr
Revision: 1983, 13.12.2010, 11:38 Uhr